Henna Tattoos & Body Art
WLFP offers temporary henna body art to stain the skin with gorgeous and unique designs. This is a truly unique service to introduce to your guests at upcoming events.
WLFP henna artists create henna tattoos at:
Weddings
Bat mitzvahs
Birthday parties
Hens nights
Bridal showers
Festivals and cultural events!
Get a beautiful design on you Baby Bump to celebrate.
Bollywood Kids parties available now! Check out our Party Packages here.
The application is safe, natural, painless, and is an allergen-free, so we can apply it to the most sensitive of skins. We do not offer black henna because it contains chemicals which can burn the skin. Henna is derived from a natural plant source, and we do not add any chemicals to this.
WLFP professional Henna artists have experience sharing joy through the application and wearing of the special art of henna. They apply the tattoos with the utmost care and attention to detail. We cater to the individual, ensuring that designs are unique and that individual personalities are expressed.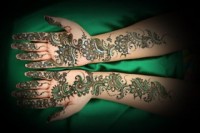 The henna powder (derived from ground leaves) is mixed with sugar and lemon. Once the design is drawn onto the skin, it will take approximately one hour to dry. Thereafter, the stain darkens the longer the henna is left of the skin, and should be left for around 4-6 hours to darken after the initial application. The initial stain is a bright orange, which transforms to a rust brown. Hands and feet will be the darkest and most enduring, though we can apply to other areas of the body. The rule is the longer it is left on, the longer it lasts. Generally, henna tattoos will last 3 weeks on hands and feet and 1-2 weeks on other areas of the body.
[button open_new_tab="true" color="accent-color" hover_text_color_override="#fff" size="large" url="https://www.welovefacepainting.com.au/gallery/gallery-traditional-henna-tattoos/" text="view the Traditional Henna Tattoos Gallery" color_override=""]
Airbrush Henna Tattoos
A fantastic alternative to the traditional Mehdi henna is airbrush henna stencils! Get the same design without the possible mess, allergic reaction or staining to clothes.
Airbrush henna stencils are perfect for all ages and especially teen parties and dry immediately! Take good care of it and it will last all week. Or if you need to go to work or school the following day, simply remove with baby oil or alcohol wipes.
Multiple colours and designs available. We can create a delicate hand henna design to an intricate elaborate body art design.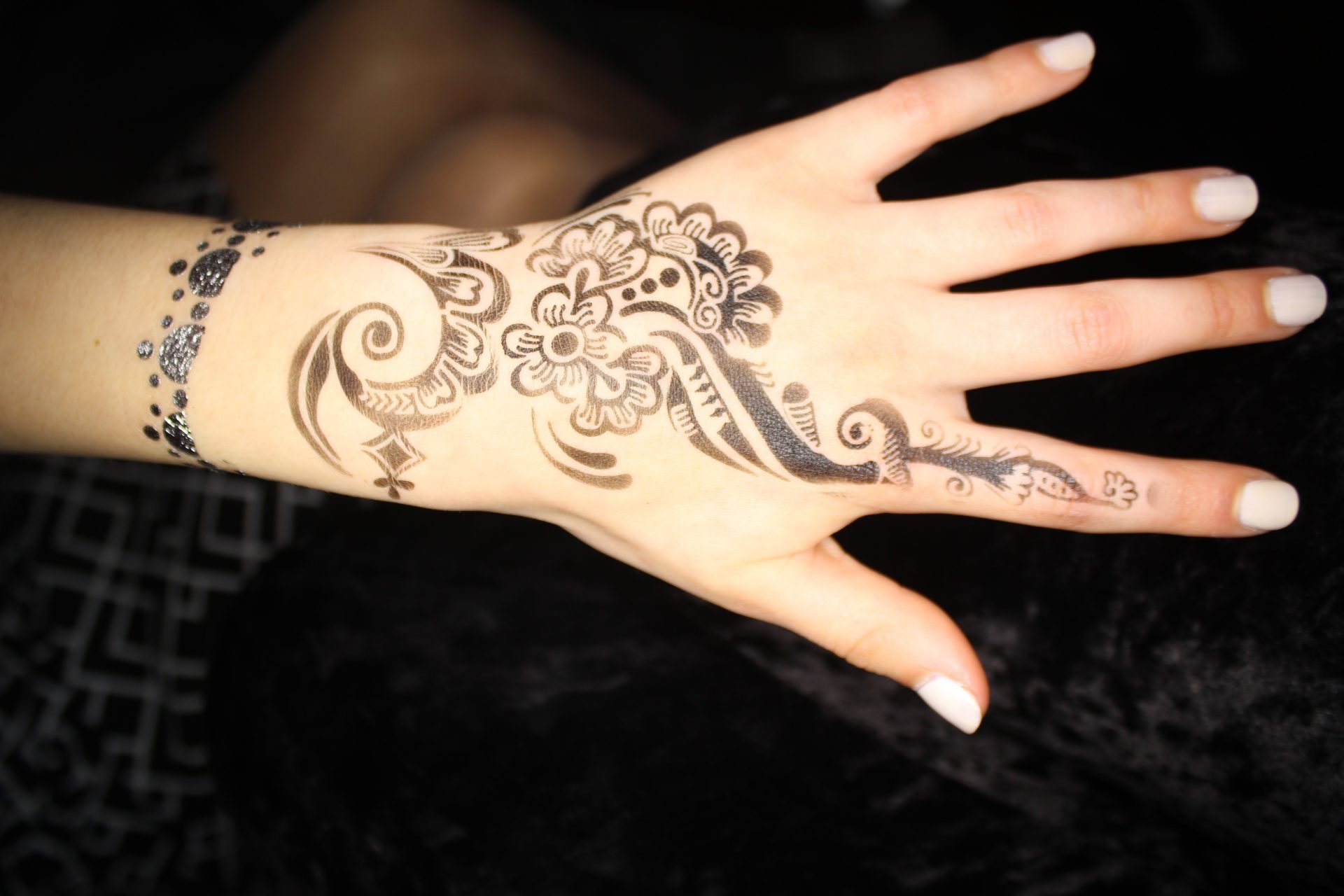 Add flash tattoos to spice up your henna style tatts for extra wow factor!