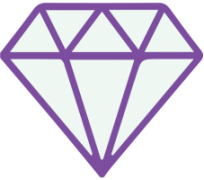 1 x ARTIST:  FACE PAINTING AND BALLOONS
1 hour, up to 10 kids, $150
1.5 hours, up to 15 kids, $190
2 hours, up to 20 kids, $240
2.5 hours, up to 25 kids, $280
3 hours, up to 30 kids, $320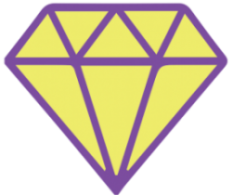 1 x ARTIST:  3 x CLASSIC OPTIONS
1 hour, up to 6 kids, $160
1.5 hours, up to 10 kids, $200
2 hours, up to 15 kids, $250
2.5 hours, up to 20 kids, $290
3 hours, up to 25 kids, $330
PRINCESS PAMPER PACKAGE
1.5 hours (Up to 15 kids)
· Princess entertainer
· Gorgeous metallic or colourful temporary tattoos
· Stunning eye designs
· Feather eyelashes
· Jewels
· Holographic glitter
· Feather hair extensions
· Hair chalk
· Hair styling
· More glitter!
Cost $210
MASCOT PACKAGES
KID'S PARTIES
CHARCTERS:
Frozen, Peppa Pig, Ninja Turtle, Minnie Mouse, Dorothy The Dinosaur, Trolls, Olaf
1.5 hr entertainment package (up to 15 kids)
1 x entertainer, 1 x mascot
· 30 minute Mascot appearance of your choice
· Face painting
· Games (eg: parachute, musical statues, fancy dress relay, limbo)
· Dancing
· Birthday gift
· Prize for each child
Cost $420
2 hour entertainment package (up to 25 kids)
1 x entertainer, 1 x mascot
· 30 minute Mascot appearance of your choice
· Face painting
· Balloon twisting
· Games (eg: parachute, musical statues, fancy dress relay, limbo)
· Dancing
· Birthday gift
· Prize for each child
Cost $475
Optional extras:
Goodie bag $4 per child (inc bubble wand, bracelet, chocolate)
CORPORATE EVENTS
CHARACTERS:
Frozen, Peppa Pig, Ninja Turtle, Minnie Mouse, Dorothy the Dinosaur, Trolls, Olaf
1 hour roaming package
· Entertainer and mascot meet and greet, photos with guests.
Cost $260
2 hour roaming package
· Entertainer and mascot meet and greet, photos with guests.
Cost $460
3 hour roaming package
· Entertainer and mascot meet and greet, photos with guests.
Cost $610
4 hour roaming package
· Entertainer and mascot meet and greet, photos with guests.
Cost $750
*All mascots MUST be accompanied by an entertainer for safety reasons.
*20 minute break required per hour for both mascot and entertainer.
Glitter Art
Glitter Fairy – Everything Glitter!!
· Eye designs
· Hairstyling, coloured hairspray and feather extensions
· Glitter tattoos
* add on face painting or games for extra fun!
1.5 hours (Up to 15 kids) $190
2 hour (Up to 20 kids) $240
FROZEN PARTIES
Stressed about hosting your child's party? Let it go! Our enchanting entertainers, Elsa and Anna will do all the work for you!
One (or two) of our super fun hosts will come to your nominated venue, in costume and ready to go with all their own equipment! Generally, we recommend 1.5 hours as the best format, but our parties can run for any duration. You can choose from the activities below, but the best option is call us for a recommendation. We'll tailor a package to suit the expected number of kids and age group!
Pricing depends on your chosen duration, the number of entertainers you choose and whether you are adding any of those snowy extras.
Call our team on 0400 042 612 for a quote!
Packages:
1 x entertainer for 2 hours: $280 (Up to 15 kids)
1 x entertainer for 1.5 hours including a 30 minute visit from Olaf $420 (Up to 15 kids)
Activities include:
· Dancing games and frozen statues
· Face painting
· Balloon
· Sing-alongs to your favourite Frozen songs
· Magical bubbles
· Cake cutting
SCIENCE SHOWS
Science shows are the new craze! Have the kid's engage in something that will educate them and get their hands dirty!                                                                                                                                                Shows include 4 experiments; making fluffy slime, exploding volcano, elephant's toothpaste and a smoke fountain.
1 x scientist, 1 hour, up to 10 kids, $200.
Each additional child, $15.
Add any additional service such as balloons or face painting!
UV Parties
Get crazy in the dark! Wear your favourite colours so your friends can find you in the dark! UV parties are original and so much fun. Make it a white party to really stand out.
Package includes: Face painting, glow in the dark balloon twisting and tattoos, lots of glitter! Backlights included.
1x artist, 2 hours up to 25 kids. $300
Optional extras:
*Bubble machine $20
*Smoke machine $30
*Giant play balloons, 3 for $30
*UV/ Silk/ Fire Twirler $275 per hour